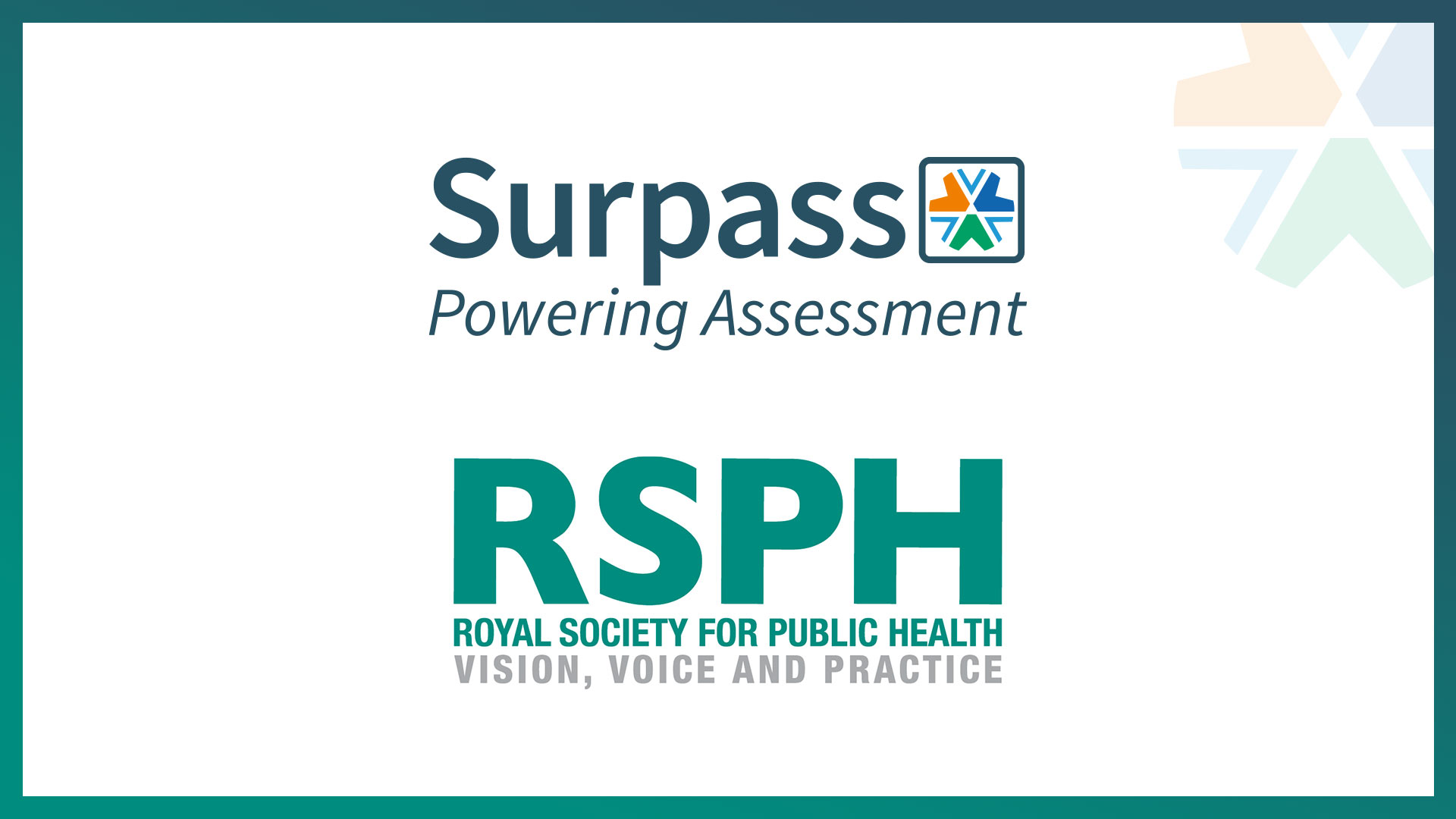 BTL is delighted to share that the Royal Society for Public Health (RSPH) is expanding its qualification services by utilizing Surpass to offer eAssessments for their Level 2 Award in Understanding Health Improvement, and Level 2 Award in Food Safety and Hygiene qualifications.
Surpass was selected after RSPH gathered feedback from centers on what they wanted from an eAssessment platform, and which qualifications should be prioritized.
Richard Burton, Director of Qualifications, RSPH said:
"We're excited to be introducing eAssessment as a new tool for our centers to use, and we're delighted to be working with a sector-leading organization in Surpass. Our centers are increasingly using technology to underpin blended learning and remote delivery of our qualifications, and the Surpass assessment platform will allow them to also move their assessments online, should they wish to do so. The candidates trained by our centers are on the frontline of efforts to protect and improve the public's health; a responsibility that has never been more crucial. By working with Surpass, we can provide our centers with a proven and secure mechanism for assessing their candidates online, and with a tool they can use to widen their reach and do more of their vital work"
Sonya Whitworth, Managing Director, BTL (Creators of Surpass) added:
"We're proud to be working alongside RSPH as they transition their important qualifications on-screen. Now, more than ever, we need to ensure individuals can continue their qualifications to fulfil vital roles in protecting the public's health, and this is the perfect opportunity to make the most of the innovative technology that is available. The Surpass team is extremely experienced in supporting organizations with qualifications like those delivered by RSPH, and we have built a growing community which includes many highly-respected awarding and certification bodies. We welcome RSPH to the Surpass Community and look forward to working closely with them as they transition to Surpass."
RSPH is a fantastic addition to the Surpass Community, you can read more about RSPH and their introduction of Surpass here.