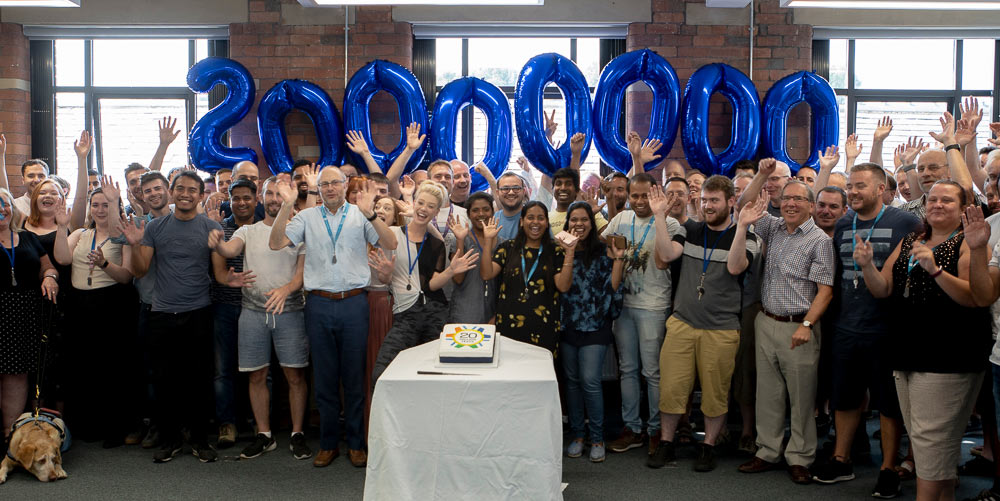 Join Our Team
If you think you have the right skills and attitude to join our expanding team and improve assessment for everybody, we would love to hear from you.
A company stands or falls on the strength of its people, and at BTL Surpass we strive for the best. Our assessment platform, Surpass, is used by thousands of people around the world to create, deliver and report on millions of high-stakes examinations every year. Our teams encompass many skills, from .NET, Action Script, Flex and XML developers through to PRINCE2 Project Managers, ISO accredited Auditors, ISEB / ISTQB Qualified testers, Solutions Architects, CSPO Product Owners, Service Desk Advisors and Service Delivery Managers.
We are always keen to hear from individuals who feel they have the knowledge, skills or experience to succeed at BTL Surpass.
Why BTL Surpass?
Career Development
We place a strong emphasis on staff development and encourage people to undertake training. We recognize that the success of BTL Surpass is dependent upon the effective use of our people and upon each employee building a valuable portfolio of skills. For those with the talent and enthusiasm to succeed there are opportunities to develop your skills and career with us. We appoint, train, develop and promote on the basis of merit and ability alone, with all vacancies being advertised internally. Our employees attend an appraisal meeting every six months with their line manager. The appraisal system is designed to:
Assist staff in performing to the best of their abilities, maximizing their job satisfaction and contribution to the company's objectives
Identify individual training needs that feed into the overall company training plan
Highlight the potential that each individual has to develop within his/her current position or into another role.
Staff Benefits
As well as your basic salary and holiday entitlement of 25 days per annum, we operate a flexible working hours policy, with time off in lieu also available. A contributory group personal pension scheme is available to all staff on completion of three months service, as is membership of our Bupa healthcare scheme. We also provide a Life Assurance scheme, MetroCard scheme, childcare vouchers and cycle to work scheme.
Work Environment
At BTL Surpass we have an informal but professional culture – a working style that engenders a strong team ethic and dynamic, innovative environment. Our Entertainments and Welfare Committee ensures that there is always a range of out-of-work activities to get involved in, including pool nights and quizzes as well as annual Christmas and summer events.
We are always happy to receive prospective applications for future opportunities. Please check back again soon, or show your interest in joining our team by sending your CV, along with a short message about why you want to join BTL and the expertise you can bring to our organization to andrew.dodds@btl.com.
Please note that unsolicited submissions from recruitment agencies will be disregarded.
Account Manager (Based in UK)
You will maintain and develop partnership relationships with a portfolio of BTL clients.  Building on the existing relationship, the Account Manager assumes overall responsibility for the delivery of forecast revenue streams and the identification and securing of new business opportunities within each Account.
You will manage the relationship with established Surpass customers, implementing Surpass for new customers, as well as the implementation of our new CRM system.
Key requirements:
At least 3 years in a project/account management role within a service environment delivering software products.
A track record of managing and delivering complex projects to the private and public sectors.
Experience of CRM implementations desirable.
Location:
BTL Group Ltd. Head Office,
Shipley,
West Yorkshire
UK
To apply for this role, please submit:
A current CV
A Self Assessment form (download using the button below)
Closing Date:
5:00pm BST Wednesday 23rd September 2020.
Please send all applications to andrew.dodds@btl.com with the subject line "Account Manager September 2020"
Account Manager Role Profile
Account Manager Self Assessment Form