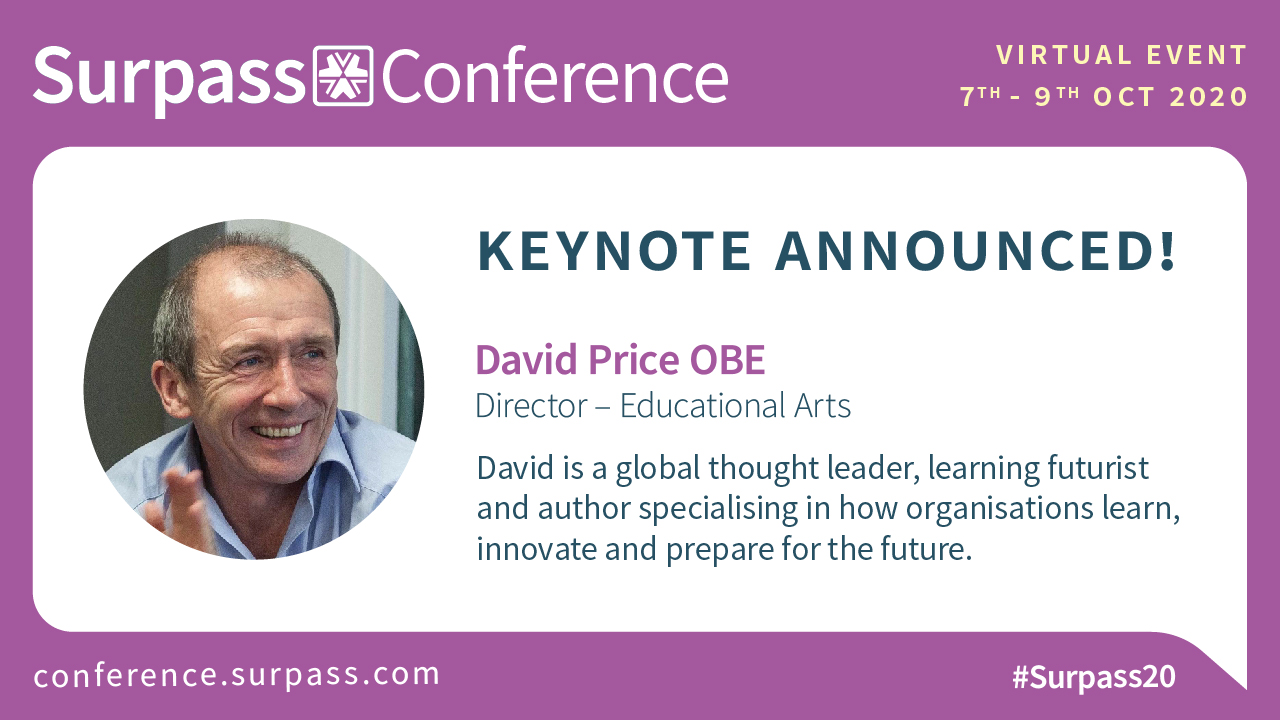 We're excited to announce that David Price OBE will be presenting the keynote at this year's virtual Surpass Conference.
David is an expert in organizational learning for a complex future. He writes, talks, trains and advises, around the world, on some of the biggest challenges facing business, education and society: solving the problems of employee, student and civic disengagement; maximizing our potential to be creative, innovative and fulfilled citizens, and understanding the global shift towards open organizations, and systems of learning.
In 2009, he was awarded the O.B.E. By Her Majesty the Queen, for services to education.
His first book, OPEN: How We'll Work, Live and Learn In The Future has been an Amazon best-seller since its publication, securing around 40,000 sold copies. Goodreads readers voted it the most influential book on education in 2016.
David is the perfect guest to inspire the Surpass Community at our first virtual conference, and we look forward to welcoming him to the event.
Following David's keynote, you can expect the usual engaging schedule of community and product updates, user groups, special interest groups, and lively discussion. Tickets are available to purchase via the conference website now.
If your organization is a Surpass Community member, look out for an email containing a promotional code for complimentary delegate passes.
Want to receive emails with the latest conference updates and Surpass Community news?