The Service Delivery department at BTL is made up of several important teams, all intrinsic to ensuring excellent customer service and smooth running of the Surpass assessment platform in live service.
The team has recently seen some new members join, including Ian Brumfitt who is now the Head of Service Delivery, bringing with him a wealth of experience from his Senior Account Management role in BTL, and the introduction of Jacqui Smith, who recently joined BTL as Service Desk Manager.
We took the opportunity to speak to Ian and Jacqui, to discuss their new roles and the work of their teams.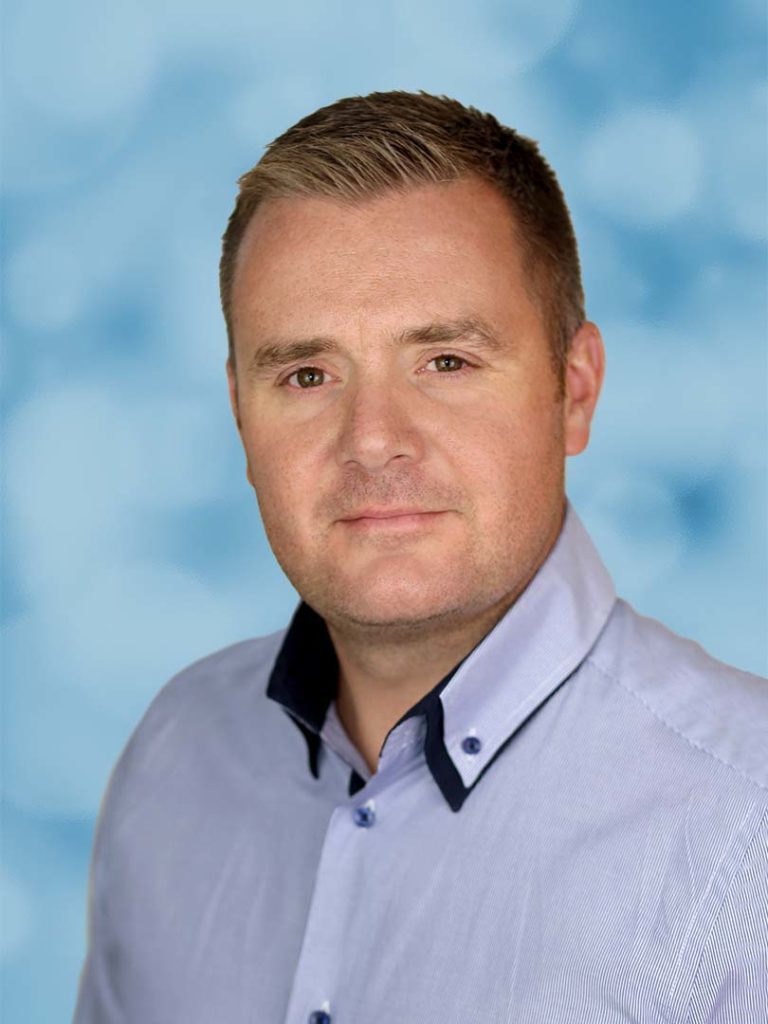 Ian Brumfitt – Head of Service Delivery
Ian has worked at BTL for 15 years with the majority of that spent in the Project and Account Management team. His time was spent there working on significant Surpass implementation projects with the last 5 years dedicated primarily to Prometric and CPA Canada's implementation of and continued use of Surpass. More recently Ian has been promoted to the Head of Service Delivery where he intends on using the experience gained in the Account Management team to focus on the Customer Service that BTL provides to its customers.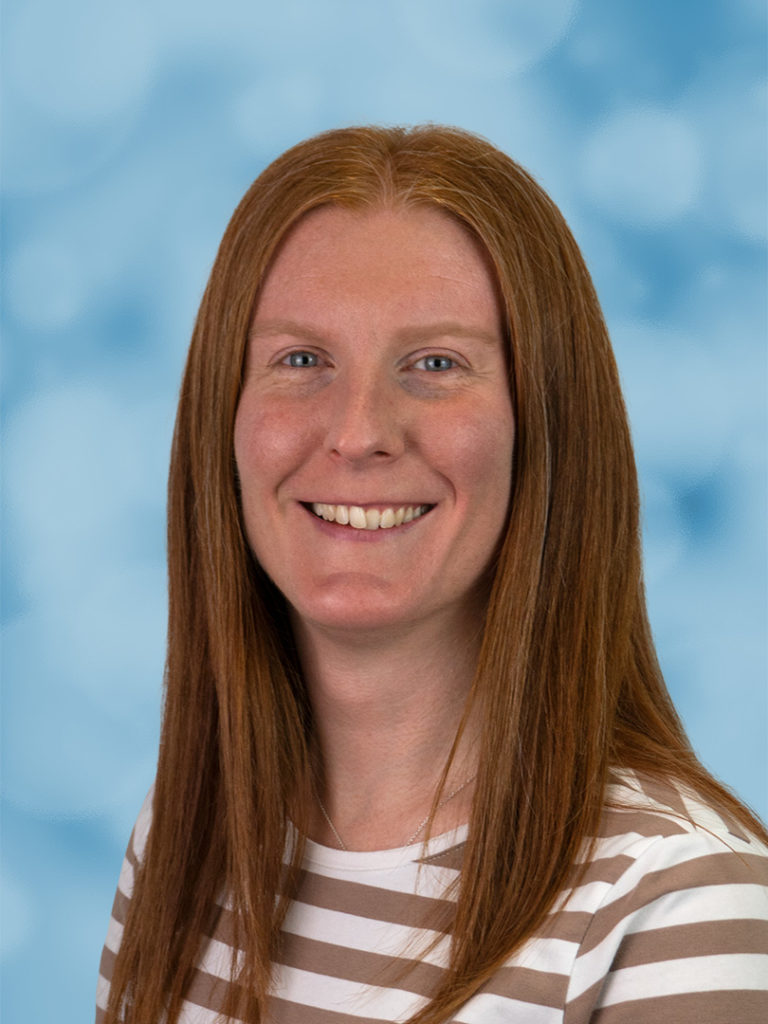 Jacqui Smith – Service Desk Manager
Jacqui started her career with BTL in October 2019 as the Service Desk Manager responsible for a team of 7 Service Desk Advisors. She is responsible for the day to day running of the Service Desk and ensuring our customers receive excellent service from the team. Her main priorities since starting the role are to streamline the processes on the desk and introduce a learning and development plan for the Advisors with the aim of driving further improvements for our customers.
Prior to joining BTL Jacqui worked for Xerox for 12 years in various roles supporting multiple Central Government contracts. Jacqui is accredited in ITIL and Lean Six Sigma.
Hi Ian, you've recently joined the BTL Service Delivery department from the Account Management team, can you summarize your key responsibilities in your new role?
As a team, we significantly contribute to the customer service that BTL provide. My role is to support each of the teams in the department, having an all-round picture of the customer service we provide, and identifying any ways in which we can improve our processes. I'm there to support and advise the teams and ensure everything runs smoothly!
You've been with BTL for a number of years, what was it that attracted you to taking on this new role?
I've spent a lot of years in the Account Management team, so leaving that role and the close relationships I'd built up with my customers wasn't an easy decision, but I knew that I could utilize the skills and experience I'd gained in that role in really positive ways in this new position. I'm passionate about providing excellent customer service, and that's what the Service Delivery team are all about, so it was the next logical step for me.
I'd worked closely with the Service Delivery team in the past, and I identified a lot of similarities between that team and Account Management and knew there were things I could introduce particularly around communication.
What teams fall within your new responsibilities?
I now have overall responsibility for the Service Desk, Service Delivery Managers, and Live Services teams, although some of these teams do have their own manager as well who look after the day to day running of the team. Jacqui, who you're speaking to in a moment heads up the service desk.
The internal BTL IT team also fall under my remit, so in total that's over 25 members of staff. I'm grateful for the level of experience we've got in these teams, and how hardworking everyone is. It makes it a lot easier to oversee everything and be able to focus on what I need to, knowing I can place a lot of trust in the teams!
You mentioned experience there, what kind of experience is there within these teams?
It's a real mix of colleagues who have worked with BTL for a long time, either within their current role or in other roles around the business, which obviously brings with it a lot of knowledge and experience of Surpass and BTL. We've also got colleagues who may have more recently joined BTL but from similar roles elsewhere. Jacqui is a good example of this as she has recently joined but brings a wealth of service desk management experience with her. Having fresh insight from outside the company is just as valuable as the knowledge and experience you gain from being with a company for a number of years.
So what are each of the teams within the department responsible for?
The Service Desk team provide second-line support to Surpass Community members; this can be via the phone or email. Typically, customers are looking for help and advice, but if they are encountering a technical issue, it's the Service Desk team they would report it to. The team have been trained to gather as much information as possible, and to spot anything that could lead to an early resolution. This is a really important step in the process as asking the right questions ensures the support process heads in the right direction.
Live Services comprise of Application Support and Deployments, Database Administration and Infrastructure teams. They are responsible for facilitating all customer operational activities and maintain customer hosted data ensuring it remains secure, highly available and performant. Live Services respond to issues raised by customers and perform root cause analysis, applying resolutions where feasible, or raise defects with our development team if necessary. They manage the requirements for major Surpass releases and updates and carry out deployments to a busy, pre-defined schedule. Live Services proactively monitor customer applications and perform regular maintenance and upgrades to ensure all hosted data adheres to strict security and GDPR guidelines. They provide out of hours infrastructure and database support and also manage the logistics for technical projects such as data migrations from on-premises to cloud-based hosting providers, exploring opportunities to leverage new technology where possible.
The Service Delivery Managers (SDMs) work very closely with our customers supporting them in their day to day use of Surpass. They build excellent working relationships with them, not only to understand how they are using the system today, but to understand their changing business needs and how they may wish to use the system in the future. They are a focal point for ongoing incidents, supporting both the internal Service Desk team alongside the customers live operation, as well as managing high priority incidents they also proactively prioritize and manage defects on behalf of customers. The SDMs provide a vital link between the customers and other areas of the BTL business.
Is there anything you'd particularly like to change or implement as you settle into your new role?
I won't be making any drastic changes, but I have identified a few things I'd like to do. For example, I'd like to give colleagues, particularly the Service Desk and Service Delivery Managers more opportunity to go out and spend time with the customers they are helping and supporting every day. That might be site visits, or even attending our annual conference so they can see how the Surpass Community appreciate the work we all do as a business. A lot of communication is done via email, but being able to put faces to names is extremely valuable and great for building trust and lasting relationships.
I'm also going to be ensuring the work of these teams is celebrated and communicated around the business; we're already pretty good at keeping everyone updated but I want to make sure that continues.
I know Jacqui has a lot of ideas too and is passionate about ensuring her team continue the great work they are already doing.
Thanks Ian, well that brings us nicely on to Jacqui, who has recently joined BTL as Service Desk Manager.
Hi Jacqui, can you tell us a bit about what your role involves?
I am responsible for the Service Desk and oversee the running of that team. My job is to ensure that they have everything they need to do their jobs as effectively as possible. I ensure the support desk is always appropriately covered, workloads are spread evenly, and am a point of escalation should anyone have a problem.
This is the first time the desk have had manager dedicated solely to the team, and as the team has grown I think it's got to a point where this role was needed to fully support them and give them focus, and as our customer base continues to grow, ensure we can continue to provide a consistent level of service.
Is this role similar to previous positions you've held?
In many ways, yes. I managed a section of the support desk team for a large global company previously so it's my area of expertise. What's different though is that in my previous role, although the support issues came in at a much higher volume, they were often quite quick fixes with a limited number of issues that could occur. With Surpass, it's such a big product with organizations using it in unique ways that a lot more in-depth knowledge is required, and the right questions need to be asked so that the team can help the customer as efficiently as possible. Some of the more complex support tickets can involve some investigative work and conversations with the client to resolve them, but it was that attention to detail and focus on the customer that attracted me to this role.
Why are teams like the Support Desk so important?
I always say that for a lot of Surpass users, the Service Desk is the face of the business, therefore it's vital that we provide an exceptional service. Every day the team are speaking to customers on behalf of the business, and in turn, speaking to the rest of the business on behalf of the customer. The customer will form opinions of our organization based on their interactions with the team, so it has to be a positive experience.
The team dedicate a lot of time to working with the customer on every ticket that gets raised. They'll gather information, replicate issues, perform further investigation if required and liaise with other teams around the business, keeping the customer up to date while all this is happening.
Do the team work quite closely together?
Yes, extremely closely. We're always updating each other on what we're working on and seeking advice from each other. We have a stand up every morning which identifies workload, but also gives an opportunity to ask for help. As every team member works across all of our customer organizations, the tickets they deal with can be very varied. We encourage knowledge sharing, especially if someone has dealt with an issue they haven't seen before, they can advise the team on how they resolved it should it come up again.
As well as product training, the team are constantly training each other. In this job, you could be brand new in the role and deal with something that more experienced team members haven't done before, so sharing that knowledge is so important.
What are you hoping to achieve as you settle into the role?
The team already do fantastic work, but I'm really keen to generate even more expertise within the team through in-depth training, knowledge sharing, and working with teams around the business.
I'm also going to introduce more data gathering and tracking so we can better measure what we're doing, both for reporting purposes and to identify where efficiencies can be made.
I'm really big on championing the work the team do – by the very nature of being on the support desk and dealing with issues, there can be a negative perception of service desks in general. Every company providing technology or a service has a support desk, as of course issues do occur from time-to-time which can't be avoided. People always need some level of help and support (or just the comfort of knowing support is available) particularly with a product as big as Surpass. It's all about having the right processes in place to deal with them efficiently and create a positive experience, and that's what makes excellent customer service.
You can hear more from Ian and Jacqui, and the work of their teams in this insightful Surpass Community podcast.