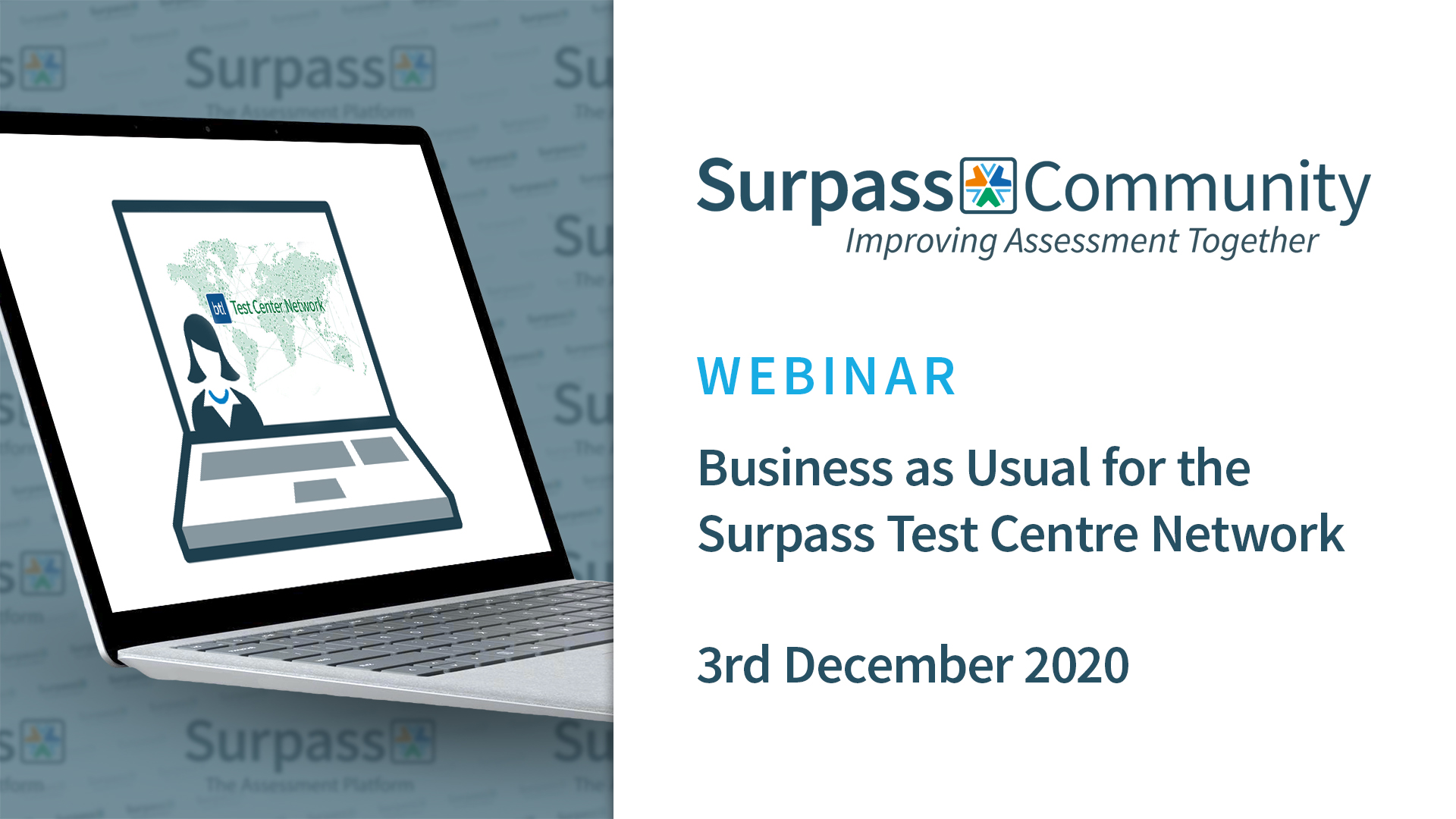 Online – surpass.com/signup
When – Thursday 3rd December | 10:00am GMT
Sign up for our next Surpass Community webinar, where Ceri Harper, Head of Test Delivery Services, and Sue Palmer, Test Delivery Manager, join host Tim Burnett for a discussion about the impact of the pandemic on the global Test Centre industry. Ceri and Sue will provide an insight into how the team here at BTL, along with the members of our test centre network, have rapidly adapted over the past year to ensure "business as usual" for the Surpass Community, and their thousands of candidates.
The panel will discuss the impact of centre closures with contributions from some of our Test Centre suppliers, before giving an overview of the measures that have been put in place to ensure that centres can re-open safely following the latest government guidelines, to provide clients and candidates with the best possible experience.
Ceri and Sue will provide an overview of recent test volumes, and centre capacity as demand for centres increases, with some stories from the community. Finally, with an increased uptake of remote invigilation during recent times, they will also discuss how this service can complement centre delivery to provide more flexible delivery options.
Of course, as with all Surpass Community Webinars, watchers are free to ask questions live using the embedded chat box.
Register for the webinar and receive your calendar reminder here: https://www.surpass.com/signup