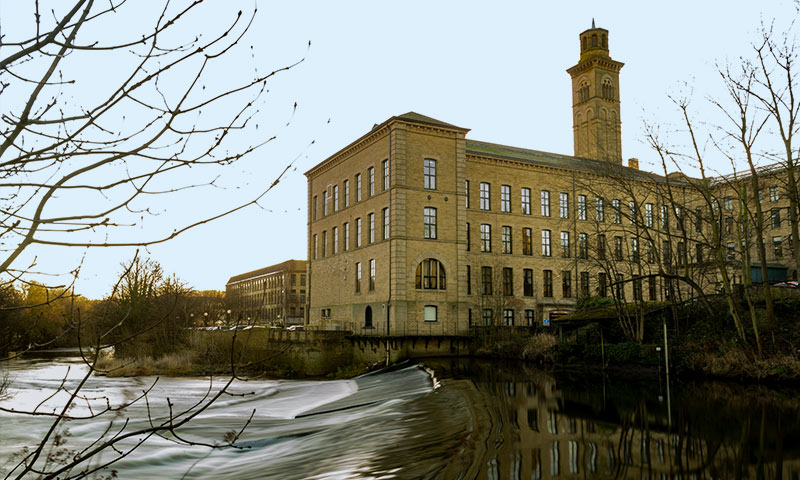 BTL moves to new offices in the UNESCO World Heritage Site of Saltaire
BTL has been steadily growing in all areas for some time now, including the number of customers, revenue, services, and of course, staff. With growth comes challenges, and with employee growth comes the challenge of providing enough space. Just a few years ago BTL occupied only two suites in an office building shared with two other companies, but BTL's steady growth has meant that despite taking over more suites, BTL's old building in Salts Wharf was no longer big enough.
After a detailed search, BTL identified Salts Mill, located in the UNESCO World Heritage Site of Saltaire, as the best option for the award-winning team to be based. Just half a mile down the road, the new custom-designed environment sees space increase to 23,000 square feet, compared to the original 13,000.
Salts Mill, originally built for textile production during the second industrial revolution, was opened by Sir Titus Salt in 1853 as the centrepiece of his utopian vision of Saltaire. The village and the Mill were revolutionary, providing workers with a much safer, cleaner way of working and living, and matched many of the welfare reforms which we were beginning to take shape across the globe.
The Mill is now a place for art, shopping and dining, as well as being a place of work for over 1000 people across a variety of businesses, now including BTL, and is the perfect location for a strong business with a mission to change the world of assessment for the better. Saltaire's beautiful location has also provided a spectacular filming location for a number of recent productions, including a new Netflix drama filmed in the village due to be released soon.
We're delighted to have taken up this fantastic new space in Salts Mill. We've got a unique culture at BTL so it was important that we found somewhere that not only gave us enough space but facilitated our company values. The new space is going to be great for collaboration and creativity, with more break-out areas, flexible spaces, and even a dedicated recording studio so we can produce more great content with the Surpass Community and continue to share our passion for improving the assessment experience for everyone.

Sonya Whitworth, BTL's Managing Director
It's a privilege to have BTL Headquarters based in a place so important to the history of Bradford and West Yorkshire. Keeping BTL at the heart of the local economy as we continue to grow and providing the best possible working environment and culture for our employees is what I'm passionate about. Taking this step to allow for future growth means we can truly focus on long-term innovation with benefits to society.

Bob Gomersall, BTL's Chairman
The Surpass team look forward to welcoming community members to the new Saltaire offices over the coming months.