BTL's Product Management team are dedicated to working with the Surpass Community to make Surpass one of the most sophisticated and innovative e-assessment platforms on the market.
BTL may be the custodians of the code, but as an organisation we pride ourselves on listening to the people who know assessment best – our customers – to create a development roadmap that solves challenges, and allows the Surpass Community to achieve their goals.
Working collaboratively with customers and internal teams, the Product Management team ensure new developments stay on track and that requirements are fully met before new functionality is released.
I spoke to Becca Murdoch and Sophie Brumfitt, experienced members of BTL's Product Management team to find out more about how the team collaborate with colleagues within BTL, and with the Surpass Community, to keep Surpass at the cutting-edge of assessment technology.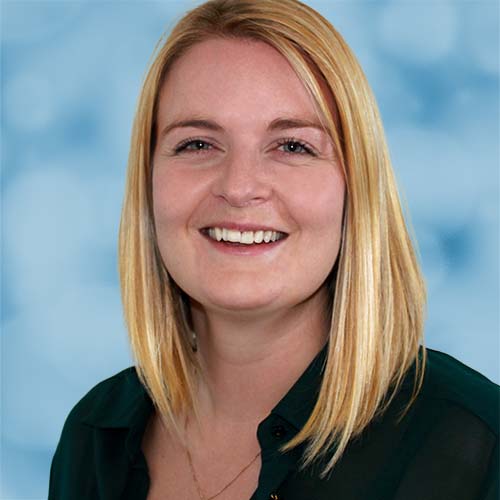 Sophie Brumfitt
Sophie joined BTL as a multimedia designer, producing content created via BTL's in-house software ContentProducer for clients such as the TDA, DfES and SQA. Sophie then became certified as a professional trainer and subsequently became BTL's training manager for the Surpass Platform for several years. In 2013, Sophie became a product owner, responsible for several product lines within "SurpassEditions"; these were ContentAuthor, Administration and Reporting. Her current role is that of Product Manager.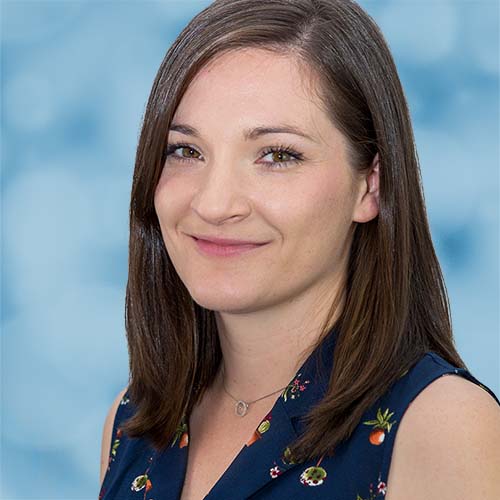 Becca Murdoch
Becca joined BTL in April 2015 as a Product Owner, and has most recently been promoted to the role of 'Head of Quality'. While at BTL, Becca has held responsibility for a number of high profile projects, including the original development of SurpassPaper+, managing all development across Prometric workstreams and product managing the Flash to HTML conversion of Surpass. Becca is also a qualified Product Owner and Scrum Master.
Hi Becca, Sophie. Could you start by telling us a bit about what working within the Product Management team involves?
Yes, so we work closely with the wider team on the development of BTL's key products. The team work closely with our customers and internal teams to define and implement solutions for new functionality in Surpass.
As senior members of the team, it's our role to guide the team by actively managing the product backlog, and as Surpass has grown, we have a responsibility to act as the gatekeepers of particular areas of the system. With so much development work going on at once in every part of Surpass, it's important for us to be product focussed rather than focussing on individual features.
We also need to have a long-term view of Surpass and proactively manage where it's going, so we're always thinking ahead and planning what the priorities are.
What's your background, and how did you get into a product management role?
Sophie – I've worked at BTL for almost 15 years, and started as a multimedia designer, which involved creating content in Surpass for our customers. My in-depth knowledge of the product from using it day-to-day led to me becoming a product trainer, so teaching internal staff and customers how to use the system. This in turn then led to me joining the Product Management team as a Product Owner, as my past experience had given me detailed knowledge of Surpass and I had already worked closely with many of our customers. I have progressed from there to my current role of Product Manager.
Becca – my background is in product management. I joined BTL as a Product Owner in 2015 after working in a similar role for another company. Like Sophie, I progressed within the role to my current position of Product Manager. The team evolves as BTL and Surpass continue to grow. In fact, my role is going to change soon as I become Head of Quality, which is very exciting!
What qualities are important for members of the Product Management team?
BTL's core values are to be "Collaborative, Flexible, Passionate and Creative". The team certainly embody all of those! Collaboration is key to our success, and we're working with internal and external stakeholders all the time. It's a great role as you get to build relationships around the business and with our customers too.
We have to be quite flexible, as it's inevitable that priorities sometimes change which we have to adapt to, or a piece of work may unexpectedly take longer to complete. We work with the Product Requirements team which include representatives from Design, Technical Architects, Solutions, and Product Communications and Training to come up with the best solutions. We're lucky to have some very creative people working on the product which make it what it is. Everyone is so passionate about what they do, and I think that shows.
Knowledge of Surpass is obviously important, everyone who joins the team receives extensive training, and of course knowledge builds over time, but the project management aspect is of equal importance. We deal with multiple stakeholders on what can be quite long and complex development projects, so project management skills are essential.
What sort of challenges do you face in your roles?
It's a very demanding job, we will be working on one release whilst planning the next, and beyond that, at the same time. It's always busy.
Our key objective is to create a usable piece of technology that can have great benefit to the assessment community, and we take a very professional approach to this. There's only so much that can fit into a release, so we also have to carefully manage expectations and work with the customer to prioritise what we can realistically do in a particular timeframe. Sometimes we can't do exactly what the customer wants, but we always do our best to present alternative solutions to help them achieve their goals.
How big is BTL's Product Management Team currently?
It keeps growing, but we've currently got 14 members of just the Product Management team. That includes our Head of Product Management, Product Managers, Senior Product Owners, Product Owners, Junior Product Owners and our Product Owner Administrator. However, the wider team contributing to Surpass development is much bigger than this and we work with many other departments across the business too. We have 25 development teams now, which gives you an idea of the amount of work that goes into each release of Surpass, it certainly keeps us busy!
That's a lot of development teams. Are they all based at BTL?
It is a lot, and it's grown quite quickly. They aren't all based at BTL, in fact, most are now external. We have teams based in Russia, India, Bulgaria and Ireland as well as here in Shipley . Each Product Owner usually works across two or three teams so the workload is evenly spread and they get to build good relationships with those teams.
With teams based remotely, can that make working with them harder than if they were in the same office?
No, it works really well. With Skype and other facilities to share work the teams are in constant contact. We work to agile methodologies which mean there are regular meetings such as planning and refinement sessions with the teams, so it's a very structured approach to ensure everything stays on track and any problems that do arise can be resolved quickly as we're continuously checking and testing work.
We're also always keen to build relationships, so Product Owners do occasionally travel to visit their teams. We've even recently started a transfer programme so a couple of developers will swap teams for a short time. It's to encourage knowledge sharing and collaboration between teams and a great opportunity to get to know our external colleagues.
You mentioned that the wider group working on Surpass is much bigger than just the development teams. What other teams do you work with?
Yes, Surpass development is a very collaborative effort, and one of the great things about working in the Product Management team is that you get to work with many other teams at BTL. For example, we work closely with Account Managers both on customer and project led developments, and the product requirements teams (so everyone who needs to have input into a new development) are made up of representatives from Design, Solutions, Technical Architects, and Product Communications and Training. We've got very talented people at BTL who each have an area of expertise, be it solving a problem, ensuring a positive user experience or having clear instruction and terminology in Surpass, so it's important to work closely with everyone.
Aside from working closely with the development teams, what are the responsibilities of the team? Do they decide what the development teams work on?
The Surpass roadmap is mostly customer led, so the Product Owner doesn't necessarily decide what gets developed, but will work closely with customers who have requested development in Surpass to prioritise their requirements and plan what can realistically be achieved within a certain timeframe. It's about managing the backlog of work and the customer's expectations.
The Product Owner is the contact point between the customer and the wider team. They will ensure that we have a comprehensive understanding of the customer's business requirements and work with the wider product requirements team to define a solution, which is represented in the form of features, users stories, and acceptance criteria. We always ask that the client comes to us with the business problem rather than what they believe the solution is, as it means we can be more creative and ensure everyone gets the most value out of what's developed.
We use a programme called Rally to record all of the information and track progress of feature development. The developers will take those requirements, and present work back to the Product Owner at regular intervals. Working to agile methodologies means we are continuously developing and testing, which means functionality can be released faster.
Once development is complete and the Product Owner and customer are satisfied, the Product Owner signs the work off.
It's fair to say that the Product Owner is intrinsic to everything running smoothly!
It sounds like the Product Owner has a very close relationship with the customer and you mentioned that the roadmap is customer led, so how does that work exactly? Do customers approach BTL with enhancements they would like introduced?
BTL are unique in that we operate a sponsored scrum team approach. This is perfect for customers who have a long list of requirements and want to invest a lot in developing innovative functionality in Surpass. By sponsoring a team(s) for a minimum of a release, the overall cost is reduced. In these cases, the customers will have a backlog of requirements which we work with them to prioritise on a release by release basis.
Every customer also has access to the change request process, where they can submit a requirement for consideration.
Software development can be quite expensive, so what about organisations where the sponsorship approach might not be financially viable?
It can be expensive, but not every customer will require development work. Surpass is already a very comprehensive product, and the majority of the Surpass Community use it straight out of the box.
Development work is often requested because an organisation sees the opportunity for something new and innovative, or there might be gap in their current processes.
We've recently had a few collaborative development projects which is fantastic. We've seen customers work together to define and fund a piece of functionality which means they broaden the scope of the development for a fraction of the cost, and we get greater understanding of use cases so we can build the best piece of functionality possible.
Does everything that gets requested make it into the product?
It simply wouldn't be possible to implement everything, and also, not everything might be suitable or necessary. Whenever a customer approaches us with a change request, our first port of call is to ascertain whether what they want to achieve can already be done in Surpass. The Product Owner will often ask a lot of questions, not just to understand what the requirement is, but to fully understand why it's needed. Sometimes, with a slight change of process for the customer, Surpass already has the capabilities. We work closely with our team of Solutions Architects on this, as if development work is avoidable then it's always best to use the functionality that's already there. It saves money and is there to use right away.
So many new features go in with each release, how do you maintain quality?
We appreciate that summative high-stakes assessment demands the highest quality. Some organisations have approached this by shying away from innovation, but we want our platform to evolve. Our experience in assessment, and the input we welcome from the Surpass Community means that we can take significant steps forward, without impacting on quality.
There are many steps to ensuring this, and the first is making sure we have a good all-round understanding of what a customer requires, and how it will be used to put together detailed acceptance criteria – that's all the points a feature must hit before it's signed off. Then it gets presented to a change board at BTL before any work even starts. They are the ultimate decision makers as to whether a new piece of functionality is right for Surpass and won't conflict with anything else that is being developed. We like to ensure that anything that goes in benefits the entire community, not just the person who has requested it.
Finally, could you tell us a bit about the Surpass roadmap, and what changes we might see over the next 12 months?
For Surpass Community members, some of this information is available on the Surpass Knowledge Base.
Priorities can change so we're not in a position to give too much firm detail until development work actually begins, but if any Community members would like any further information, they can speak to their BTL Account Manager.