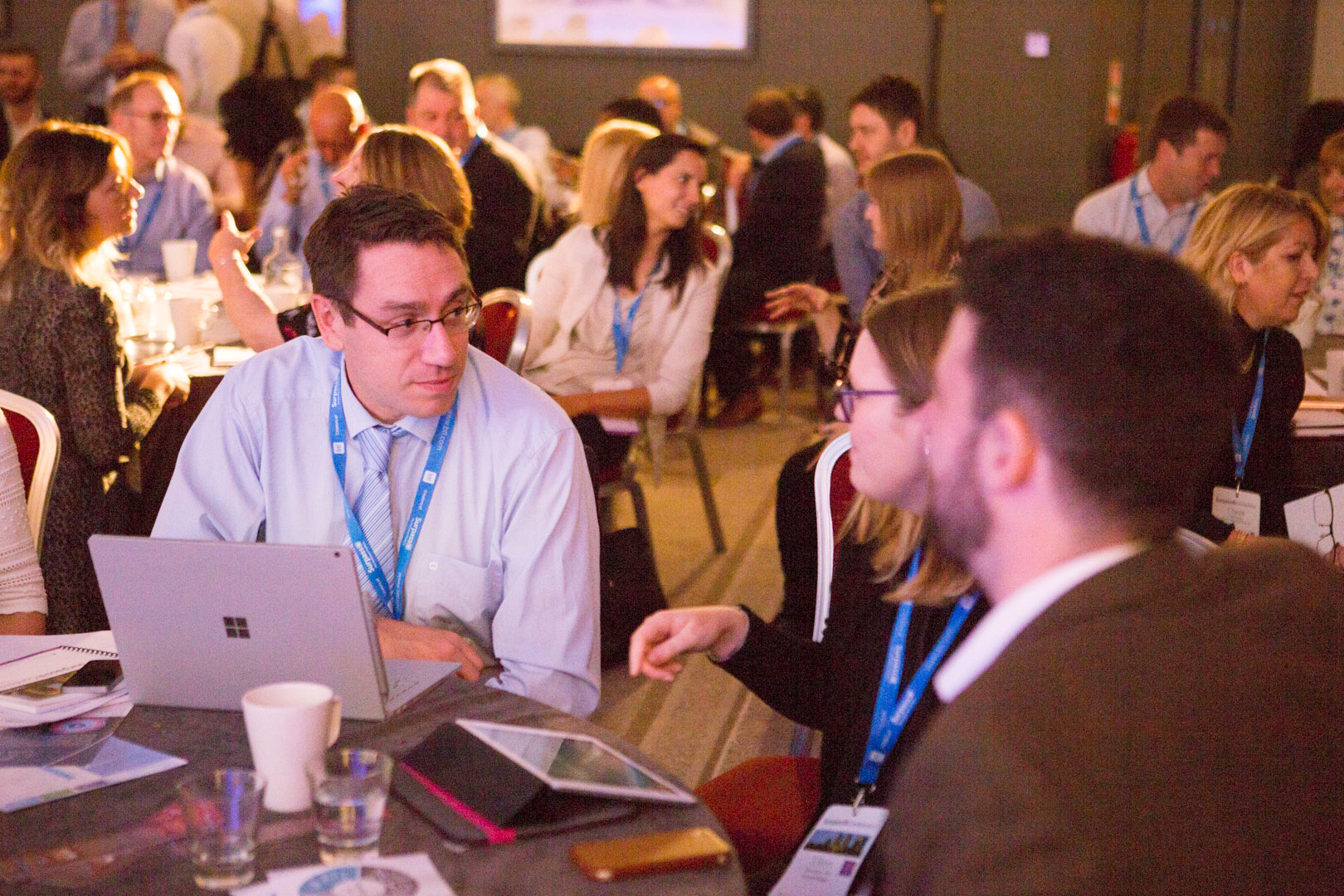 The Surpass Community are no strangers to collaboration. Every year over a hundred representatives from the assessment sector gather for the Surpass Conference, eager to overcome shared challenges and present new ideas in assessment. In this article discover how you can benefit from being part of this collaborative community when it comes to Surpass feature development.
Collaboration is one of BTL's core values, and one we actively promote both internally with teams and colleagues, and externally with our ever-growing international customer base, which has now reached 180 organisations using Surpass. Approximately £7 million is invested into Surpass every year, with a development roadmap that is led by the customer. BTL may be the custodians of the code, but we pride ourselves on listening to the requirements of the people who know assessment best and having an in-depth understanding of the challenges organisations and users face so that together, we can come up with the best possible solutions.
It's no secret that software development costs money, and the more complex the requirement, the more expensive it gets. In an extensive solution like Surpass, change can often have knock-on effects that need to be accommodated, and user experience and accessibility are important factors to consider. We know from engagement with the community that there's common challenges and aspirations, so, if you discover that another organisation has the same goal, it makes economic sense to work together and benefit from the same feature development for a fraction of the time and cost.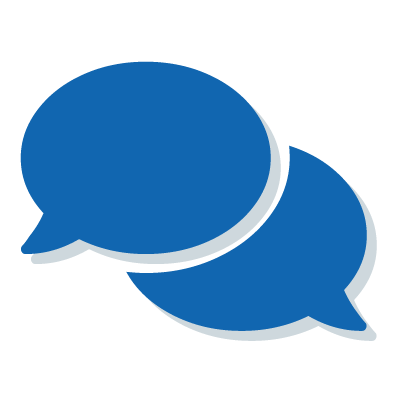 Some organisations may have reservations about working so closely with others operating in the same sector, perhaps cautious of giving away ideas to the competition, but with development and markets changing at such a rapid pace, chances are that by holding on to an idea it will either be developed by someone else or will no longer provide you with a competitive edge. Collaborations have been commonplace in the Surpass Community for many years. A recent collaboration project has seen several organisations come around to our way of thinking, and work together to introduce significant enhancements to the existing 'Voice Capture' question type in Surpass. Following an initial change request from The Scottish Qualifications Authority (SQA), Prometric and WJEC also identified the same requirements, and so a collaboration project began.
What are the benefits of collaboration?
"Opportunities to collaborate on features like the audio question type are one of the many benefits of being an engaged member of the Surpass Community. By working with other organisations who had a set of requirements which aligned with WJEC's, we've been able to achieve a more advanced piece of functionality for a fraction of the cost of what we would have had to invest if we were to do it on our own. This intuitive solution perfectly complements WJEC's commitment to providing the best that technology has to offer in our mission to ultimately enable learners to fulfil their potential."

Ian Morgan, Director of Information Technology, WJEC
The benefits of working collaboratively on large pieces of development work are many. Financially, by sharing the cost of work, you gain a piece of functionality worth multiple times what you invested. Technology moves at a fast pace, so by working with others to finance and define an enhancement, you broaden the scope of the development that's possible, leading to a more comprehensive solution for a more affordable price. This also gives smaller organisations who may not otherwise be able to justify the investment, opportunity to still achieve their goals.
By collaborating on ideas, you have the opportunity to gain invaluable feedback from industry peers on the feature. BTL are well known for asking the all-important question – 'why?' – when considering any feature, but when you include the views and feedback from other sectors, this can make a significant difference to the success of the initiative.
Collaborating on a project also means that you're sure to get functionality that best suits your requirements. You can make a meaningful contribution to the project and input into the requirements, which gives BTL a greater understanding of the use case of the development, ultimately leading to a better, long-lasting product.
"One critical cultural aspect in feature collaboration is to come to the table with the requirement, not the solution. We all instantly come up with solutions when faced with a problem, but often this can restrict the design thinking process and will more than likely lead to a weaker solution. BTL's team are experts in finding the best possible technological solution, so my only advice is always come to the table with an open mind."

John McGrath, Head of Product Management, BTL
Not only this, it's a great opportunity to build relationships across organisations, working together to achieve a common goal and move forwards together as a sector rather than in isolation from each other, shaping the future of assessment.
About the project
The Product Management team at BTL worked closely with all three organisations to fully understand use cases of the question type, so that the most fit for purpose functionality could be implemented. Extensive research to understand average response length, test volumes and candidate numbers was also gained, to ensure that the finished product would perform as required.
As with any project, collaboration within BTL was key. Product Owners worked closely with Account Managers, Solutions Architects, User Experience & Accessibility Designers and Developers amongst others, to ensure the functionality met all the requirements
There are of course challenges when dealing with multiple organisations all with slightly different needs. BTL's team have developed industry-leading skills in feature development and idea mediation. Throughout the process, as custodians of Surpass, BTL's aim to produce functionality that works for 'the many not the few'. More heads are better than one, so the more perspectives we can get means a greater understanding and more rounded, future-proof functionality being developed.
Regular calls and demonstrations with the stakeholder organisations meant that instant feedback could be gathered, and everyone was kept informed along every step of the process. BTL's development teams work to Agile methodologies, which puts an emphasis on cross-functional teams and the customer collaborating, to continuously assess that the solution is fit for purpose, allowing new functionality to be released quickly.
The result of the collaboration
"The audio capture question type will allow SQA to open up exciting new models of assessment within a variety of subject areas including languages, music and our extensive portfolio of vocational qualifications. BTL's collaborative design approach has allowed us to contribute in a meaningful way to the project, keeping candidate experience and engagement the focus of what we do."

Graeme Clark, Head of Digital Assessment Services, SQA
The result of the project was major enhancements to the existing 'Voice Capture' question type in Surpass. Now re-named to 'Audio Capture' to better reflect its full range of capabilities, the enhancements not only extended the use cases for the question type, but also significantly improve the candidate experience.
With an extended recording time of up to 60 minutes, the opportunities for capturing information are already greatly enhanced. Other new functionality includes the ability to limit the number of recording attempts, hide or show control buttons, and configure when recording begins.
The enhanced question type is perfect for many test types, and can make a test more closely linked with real-world scenarios. Just some examples include language translation, where candidates can record their interpretation in real-time as a piece of audio plays, language testing where candidates must record a spoken response to a question, or courtroom translations.
If you'd like to find out more about the new functionality, watch the recent webinar where the Audio Capture question is discussed in detail.
Could a collaborative project be right for you?
The Surpass Community is unique in its willingness to share and collaborate, in fact, it's key to our success. We understand that by working together we can achieve better results, after all, we're all working towards the same goal, to significantly improve the assessment experience for everyone.
Have you got something in mind that would enhance the test development process or candidate experience, but don't have the means to implement it? Speak to your BTL Account Manager about exploring opportunities for collaboration and how it could work for you.