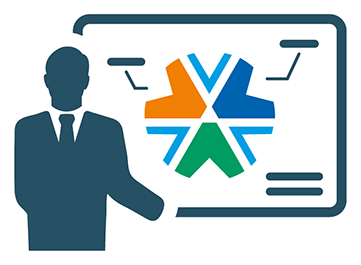 Come along to our interactive Surpass training session!
The two days will take you on a test's journey through Surpass. Day one will be full of item creation using the authoring tool and Tasks. On day two we will create a test, as well as look at the administration and reporting side of Surpass.
If you want to brush up on your Surpass skills and want to get hands-on with the system, register your interest with your Account Manager by 11th May.
During the two days we will explore the entire assessment process through Surpass, starting on the first day with an overview of key terms and concepts. You will see Surpass from the candidate's perspective and take a sample test that demonstrates all the item types.
Next, we will go through Item Authoring and get hands-on with creating items, editing workflow statuses and using the media library. We will work with items further in the Tasks screen, by setting up Authoring and Review tasks.
After a short break, we will then look at the first method for creating tests – the Test Wizard. We'll round up by going over the share test functionality, leaving some time at the end for questions and practice.
We will begin the second day with the advanced method for creating tests, in the Test Creation screen. This will take some time as there are lots of settings to use.
The rest of the afternoon will be spent preparing tests for delivery. We will go through scheduling, invigilation, marking and reporting.
For the last hour of the day, we have time for more questions and practice. We can talk about the Surpass Expert Certification test and go through some sample questions to prepare for this.