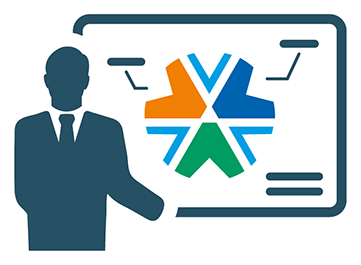 In this session we will explore the Test Administration screens in Surpass. We'll discuss how to prepare a test, the different delivery methods, as well as what to do post-delivery. Come and find out what you need to know about moving a test through Surpass.
This will be an opportunity to get hands-on with the system, so register your interest with your Account Manager by 2nd November.
We will discuss key terms and concepts in Surpass, and map current test delivery processes in Surpass to highlight key areas of interest for the day. Before the first break we will get to grips with the various ways to schedule tests and how to monitor tests in delivery. Then we will look at the site settings for scheduling and invigilation and how these can be used to improve the user experience of Surpass.
After a quick break we will continue with Test Administration, for the post-delivery processes such as marking, moderating and results. Then we will look at the roles and permissions available for the Test Administration and Setup screens, to ensure understanding when managing test delivery.
Post-lunch, I will give an overview of the delivery methods in Surpass. We can discuss the candidate experience in relation to keycodes, pins and the invigilation of tests.
After this we will talk about the administrator experience, in relation to setting a test up for delivery. We will explore the differences between web delivery and SecureClient in detail. At the end of the day, we will have time to re-map test delivery processes in Surpass and use some of the key points covered during the day to assist these processes. We will also have time to practice in the system and take the module certification test.