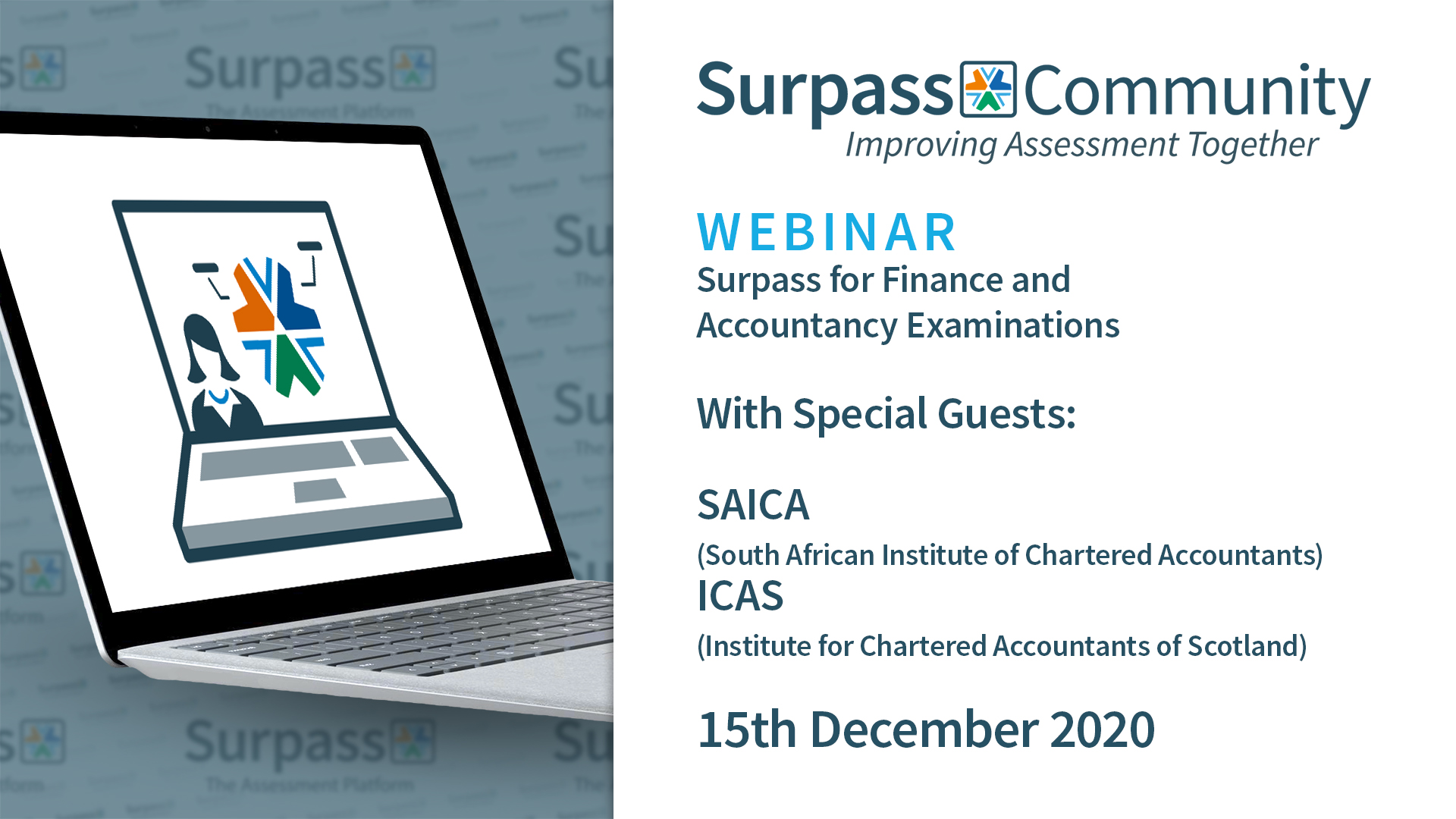 Online – surpass.com/signup
When – Tuesday 15th December | 2:00pm GMT | 9:00am ET
Join us on Tuesday December 15th when we'll be joined by special guests from the South African Institute of Chartered Accountants (SAICA) and the Institute of Chartered Accountants of Scotland (ICAS), both members of the Global Accounting Alliance, for a Surpass Community Webinar focusing on features used by financial and accounting awarding and certification organizations.
In the live stream, Janine Claasens (Project Director: Exams at SAICA) and Robbie Burns (Assessment & Quality Lead at ICAS), will be describing how Surpass was chosen to meet the specific testing needs of the prestigious organization, before members of the Surpass team demonstrate unique features of the Surpass Assessment Platform and the "Task-Based Simulations" that are sure to get all involved in this type of testing excited.
Highlights will include:
Observations of BYOD (Bring Your Own Device).
Using word processing and spreadsheet simulation tools directly from the secure test driver.
Split-screen features for using digital source materials.
As with all Surpass webinars, the live chat alongside the video window will be available to ask your questions directly to the presenters.
Register for the webinar and receive your calendar reminder here: https://www.surpass.com/signup