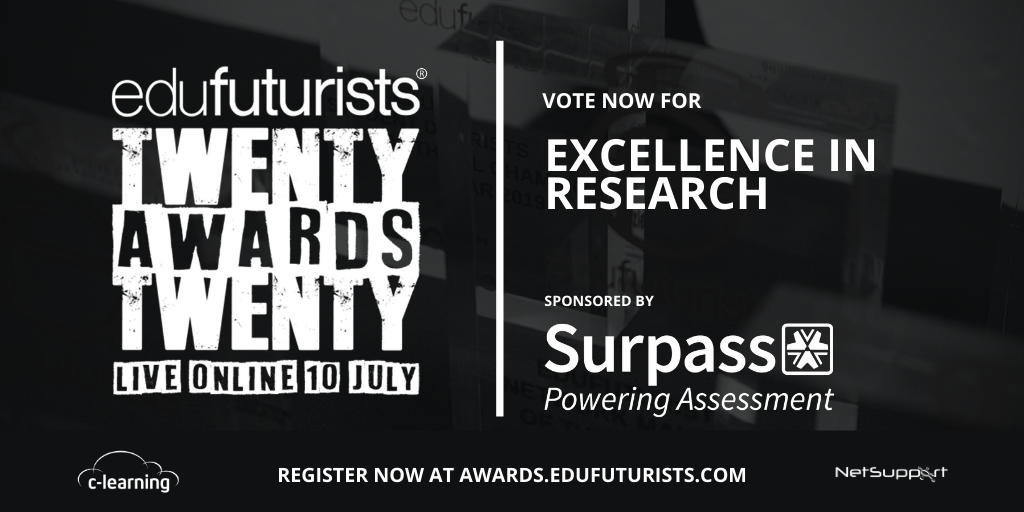 10th July 2020 – Online
Surpass is proud to sponsor this year's "Excellence in Research" award at the 2020 EduFuturists Awards, to be broadcast live online, July 10th.
The EduFuturists are thought leaders, focussing on the evolving landscape of education, and how we can prepare learners for the future world.
The 2020 awards celebrate the achievements of individuals and institutions in categories such as 'Outstanding Achievement in Education', 'University of the Year', and 'Excellence in Staff Engagement and Training'.
For more details on the awards, presenters, and it's broadcast agenda, please visit https://awards.edufuturists.com/
If you'd like to hear more from the Edufuturists, you can watch Ben Whitaker's engaging keynote presentation from the 2019 Surpass Conference here on whether education is sufficiently preparing young learners for the future.